Author Interview – V. L. Dreyer @VL_Dreyer
Do you find the time to read?
These days, not as much as I'd like. I feel guilty reading anything I didn't write, unless it's something short and funny like a webcomic, or a blog. I still make time to read those.
Last book you purchased? Tell us about it.
This is embarrassing… the last book I bought was Ripley Patten's Ghost Hand, but I haven't gotten around to reading it yet. Sorry, Ripley! She's a friend of mine, and I can't resist a good sale.
What is your favorite quote, by whom, and why?
"I saw the angel in the marble, and carved until I set him free." – Michelangelo
How has your upbringing influenced your writing?
My mother is an epigeek. She ensured that when I was growing up, I had, like… all of the books, ever. I had a huge library as a child. I was a voracious reader. I particularly loved ancient literature, like Greek and Egyptian mythology, and I loved reading about faraway parts of the world. Having so many books made me naturally curious about everything, which in turn bolstered my own creativity.
When and why did you begin writing?
I've been writing stories since I was a little kid, but I started my first serious piece at the age of 14. I wrote a full-length novel. It was terrible! Like, really, really terrible! No one ever gets to see that, because it was bad. However, that did show me that I can do it, if I put my mind to it.
After that, I fell into a bad case of depression due to some nasty things that happened in my childhood. I focused my creative energies on writing and illustrating comic books for a while, but only recently did the depression clear enough for me to return to writing.
What genre are you most comfortable writing?
Post-apocalyptic and paranormal settings. I have considered trying my hand at science fiction, but haven't gotten around to it yet. What I know for sure I can't write about is modern literature with no fantastical elements, and the reason for that is kind of sad. I'm so cloistered that I really don't know much about the real world. I've never been to a bar. I've never been to a party. I've never gone to a concert. I've always been very solitary, so I don't know what normal people in my own day and age are supposed to be like.
What inspired you to write your first book?
Same thing that inspired every other book I've written, really. I wanted to tell a story. Still do. The original novel has now been filed in the "too embarrassed to show to the public" folder, but the actual storyline has been evolved and transformed into the plot line of a comic book series I still plan to do one day.
What do you consider the most challenging about writing a novel, or about writing in general?
Learning to blow your own trumpet, because no one else will do it for you. Once you have a novel, no matter how good it is, you have to convince other people to give it a go. THAT is hard.
Buy Now @ Amazon & Smashwords
Genre – Post-Apocalyptic Survival
Rating – PG-13
More details about the author and the book
Connect with V. L. Dreyer on Facebook & Twitter
Website http://www.vldreyer.com
For Authors
For any author WHO does not like my review, contact me NOT the tour company. If your book has errors, yes I will point them out. If you classify your book in one genre and it belongs in another, yes I will point that out. If you cannot handle the negative feedback, then DON'T publish a book!
All views and opinions expressed are solely my own and do not express the views or opinions of my clients or the tour companies I work with.
Linky
Grab My Button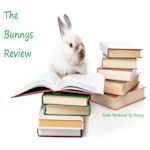 <div align="center"><a href="http://bunnysreview.com/" title="BunniesReview"><img src="http://i1266.photobucket.com/albums/jj523/kybunnies/button2_zps6c04f6e2.jpg" alt="BunniesReview" style="border:none;" /></a></div>