Author Interview – Caroline Kennedy @StephenWardBook
TELL US A BIT ABOUT YOUR FAMILY
I come from a sprawling family with relatives scattered throughout the world, in the US, the Philippines, Croatia, Colombia, Switzerland, the UK and Costa Rica. So I guess I was born to travel. I certainly get itchy feet if I am too long in one place. The "rootless one", my siblings call me. Thus I have lived and worked in Japan, Hong Kong, the Philippines, Croatia, Azerbaijan, the US, Canada and Costa Rica. One of my sisters is a very successful interior designer. And one of my brothers has been a music editor for film and is now an up and coming photographer. I have a nephew who is an accomplished actor, having starred in films such as "Lady Jane", "The Princess Bride" and "Glory". And my son is a film and Web Series producer. I have two precious grandchildren aged 2 and 6 months who live in the US so I spend a few months every year in Los Angeles.
WHAT IS YOUR GREATEST CHARACTER STRENGTH?
I would say, without hesitation, that it is my compassion. Compassion can seen as a strength but it can also be viewed as a weakness. I have lived and worked with refugees, indigenous people and people with disabilities In different parts of the world and have really loved the work. But I do find my energies depleted as I tend to absorb all the tragic personal stories that are a natural part of my humanitarian work. I do give a lot of myself to others but the problem is, according to my three children, I don't know when or how to stop. This is something I am trying to learn.
WHAT WRITING ARE YOU MOST PROUD OF?
I would have to say I am most proud of this book, "How the English Establishment Framed Stephen Ward" and the original book I researched and wrote in 1987 on Stephen Ward, "An Affair of State". Between the two of them they have taken 5 years out of my life. When, through my detailed research, I came to the realization that Stephen Ward had been framed and that he was innocent it almost became a mission for me to prove it with hard evidence. And I believe I have done so. I am very proud of two facts: the first, that Andrew Lloyd-Weber believes my argument and has produced a musical about how Stephen Ward was framed. And secondly, a highly respected Human Rights lawyer has now taken up the case, based on our book, to refer Ward's conviction to the Court of Criminal Appeal to have it overturned. If this happens that would be a huge achievement for me.
WHO IS YOUR FAVOURITE NON-FICTION AUTHOR?
I have many favourite authors but I have to cite one here who is also a friend. David Yallop, who has the courage to chase after stories, no matter how dangerous they can be, is the type of investigative author I would like to be. He has researched and written about the murder of a Pope, the secret bank accounts of the Vatican, Carlos the Jackal and other equally risky subjects and put his life in jeopardy every time. He is tenacious, determined and usually very successful. His books including, "In God's Name", "To the Ends of the Earth" and "The Day the Laughter Stopped" are a testament to his professionalism in telling a story, no matter what the cost.
WHY DO YOU WRITE?
To me this question is like, "Why do you breathe?" I write because I feel the urge to write. Not all the time. But those times when the urge hits me I am incapable of doing anything else. When the words are flowing I can write from early morning until late at night without realizing either the time or that I haven't eaten the whole day. These are the most exhilarating hours. When I am completely immersed in my words and nothing and no one can distract me. Fortunately these times tend to hit me when I am alone so I don't neglect or ignore anyone other than myself.
Buy Now @ Amazon
Genre – Politics, Espionage, Scandal
Rating – PG-16
More details about the author and the book
Connect with Caroline Kennedy on Facebook & Twitter
For Authors
For any author WHO does not like my review, contact me NOT the tour company. If your book has errors, yes I will point them out. If you classify your book in one genre and it belongs in another, yes I will point that out. If you cannot handle the negative feedback, then DON'T publish a book!
All views and opinions expressed are solely my own and do not express the views or opinions of my clients or the tour companies I work with.
Linky
Grab My Button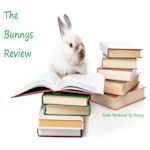 <div align="center"><a href="http://bunnysreview.com/" title="BunniesReview"><img src="http://i1266.photobucket.com/albums/jj523/kybunnies/button2_zps6c04f6e2.jpg" alt="BunniesReview" style="border:none;" /></a></div>