Author Interview – CS Reid
How do you work through self-doubts and fear?
The writer (artist) has to have confidence in the work that he or she is producing. Fear cripples one into believing that they are intrinsically unworthy to tell their singular story. Fear stymies growth and who one can inherently become.
What makes you happiest?
Truly, I am the happiest when I have finished a writing and or music project. When I have finished the culminating line, I feel that I have succeeded in stepping closer to my penultimate goal: producing a sound catalog of books. Additionally,
I write in multiple genres and I am also a jazz musician/composer. So, music and writing are symbiotic links in my life and creating in both mediums is where I achieve absolute fulfillment.
What books did you love growing up?
I love and still adore Roll of Thunder, Hear My Cry by Mildred D. Taylor and Blubber by Judy Blume. These books opened up new worlds for me and comforted me when I felt inadequate and was filled with self-doubt. Books allow youngsters a means of escape and a sense of immediate belonging that is oftentimes difficult to find at school. You do not have to say the right words to be a member of the cool cliques. When I turned the pages of their books, I discovered a sense of solidarity with an author that I knew nothing about, for the exception of their moving narratives. I knew at a young age that I would be a writer and that I would learn the intricacies of this venerable craft.
How do you write – laptop, pen, paper, in bed, at a desk?
I purchase journals where I structure all my writings in. Then, I'll transfer my writings to my laptop. Sometimes, I will continue on my laptop, but I prefer writing in my journals. Lastly, I have to work at my desk (huge double-shelf, L-shaped desk) when compiling all the finished chapters into one manuscript.
Is there anyone you'd like to acknowledge and thank for their support?
My mother, Jerene L. Reid, serves as my editor and as the person that I turn to for emotional support. She is the wisest and most selfless individual. She inspires me to be and to do better in all things. Additionally, my sisters (Lorena and Stephanie) offer me encouragement and their opinions concerning new material.
What's your favorite meal?
My favorite meal is gumbo and broiled, stuffed shrimp.
I adore southern/creole cooking.
Buy Now @ Amazon
Genre – Juvenile Fiction, Careers
Rating – G
More details about the author and the book
Connect with CS Reid on Goodreads
For Authors
For any author WHO does not like my review, contact me NOT the tour company. If your book has errors, yes I will point them out. If you classify your book in one genre and it belongs in another, yes I will point that out. If you cannot handle the negative feedback, then DON'T publish a book!
All views and opinions expressed are solely my own and do not express the views or opinions of my clients or the tour companies I work with.
Linky
Grab My Button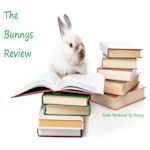 <div align="center"><a href="http://bunnysreview.com/" title="BunniesReview"><img src="http://i1266.photobucket.com/albums/jj523/kybunnies/button2_zps6c04f6e2.jpg" alt="BunniesReview" style="border:none;" /></a></div>