Author Interview @OMalley_Mystery

Tell us a bit about your family.
I am a retired college professor of English (24 years), and I also worked at Caltech in Pasadena as the Supervisor of Management Development at the Industrial Relations Center.   I have worked as an editor, TV news writer, and freelance journalist.  I now devote my time to my fiction and to an editing business, English Majors Publishers and Editors, LLC.  I am married to Ellen, who is also a retired college professor, and we live in San Diego.  My two children, Chris and Tami, are both happy and living in California, and their children are also doing well and reaching for their own stars.  Ellen's children, Ari and Seth (our children are all from previous marriages) are also enjoying California and all it has to offer.  Ari, Ellen's oldest son, did the cover art for the second mystery in my Detective Pat O'Malley series, Disappearance at Mount Sinai
How do you work through self-doubts and fear?
I suppose my biggest break-through was realizing that I should write to entertain myself.  In my earlier years as a writer, I was too busy trying to emulate my favorite authors, stylistically, and I forgot the fact that I was a reader long before I wrote my first story.  I believe that remembering this break-through helps me to work through my self-doubts and fear of writing.  I have also been sober and clean for over twenty-three years now, and this always helps me to realize there is a much higher power controlling the whole shebang.  I am just a lucky member of "God's kids."
What scares you the most?
The people, places and things I cannot control.  Gee, I guess that's about everything, isn't it?  When I finally let go of that "need to control," I was then able to do my best.  Besides, fiction writing is about the last profession (besides being the dictator of North Korea) one can "play God."  I like that.
Threats
1.  Readers are becoming fewer, so I have added the audio book to my arsenal.  I see how this happens because I have been on the "front lines" in the classroom every semester.  It's a sad thing to watch when your entering students haven't read one book completely.  Is this a trend?  No, not necessarily.  One must become a "triple threat" creator, and that's why I like to think I could adjust to other creative input from film makers and even graphic artists in order to mold my work into a variety of formats that can be consumed by the public.  They can always return to the "source," the novel, if they want to feast on the red meat (sorry for the image if you're a vegan or some such).
2.  There are many, many writers in the mystery genre.  I need to stand out, and this is not so easy.  One of my mystery writer heroes, Lawrence Block, is always able to keep me hooked by creating a private detective who has foibles and is vulnerable.  Matt Scudder is a lot like my Patrick O'Malley, even though they're separated by many years.  As King David once said in the Hebrew Scriptures, "There is nothing new under the sun."  And that's why I enjoy creating historical mysteries.  It's an extra challenge, and it captures the reader's imagination if done well.
3.  Financial support?  Is this a trick response?  I am not a tenured professor (who is, in these days of academic adjuncts?), so we never made over $75,000 per year, but we didn't spend a lot, so we have savings and a few investments, but we certainly aren't rich.  I don't kid myself into thinking I'll be getting rich and famous from my mystery writing, but I do believe I could make a good niche income out of it if I play my cards right.  I do want to consider this an investment in myself and my art, and never the twain shall part (did I just become a flash poet?).
4.  If I can keep my writing in the zone of audience approval, then I think I can crank out the novels that readers will enjoy.  I now see the Shamanistic side of story-telling, whereby the protagonist must be the hero, in the classic sense, and every character (even minor ones) must become a reflection of him (both his light and dark sides).  This leads to my best writing.  I can put my hero through his paces and create the most believable and creative conflicts and traps from which he can escape!  Maybe I'll just make it out alive, too!  Staying coherent and focused is my biggest challenge as a writer and as a marketer of my image.
What makes you happiest?
My wife will kill me, but I am happiest when I am "in the zone" and writing.  Other writers/artists can attest to this:  creating the world of the novel places one inside what the late psychologist and teacher, Dr. Eric Fromm called "the self-actualizing moment."  This is the highest (in all senses of the word) state of being a human can possibly attain, and artists know it when they experience it because they are completely outside their own egos.  In my opinion, a strong ego can crush a work faster than an armadillo gets crushed on a Texas highway.  By the way, we all are potential "artists" at some activity.  I don't wish to put a stranglehold on art.  It comes in as many forms as there are humans to experience the creative process.
What's your greatest character strength?
1.  I believe being creative is my best strength.  I have always thought "outside the box," and this has led me to my life-long interest in journalism and writing.  Making connections with the right hemisphere of the brain is a developed skill, and this is my forte.  I now understand I need to develop a public "image," and this will be useful to my progress as a genre writer.
2.  I write fiction better than a lot of independent authors.  Once again, I think it's my almost shamanistic approach to creative endeavors.  I like to follow a formula for the mystery, but I don't like to plot out each action in every chapter.  I let my character find his/her own way.  I like the image of all fiction being conflict, and the protagonist the main magnate for all the conflicted characters.
I can also find my way around computers a lot better than other writers.  I wrote a book in the late 90s called The Digital Scribe:  A Writer's Guide to Electronic Media, and it was a great experience in focus and research.  I worked with an editor, and I grew a lot.  I have also won a few grants as a college teacher to develop tools for teachers and students in the computer area and for online education.
3.  I can do interviews with a focus on what the publication and/or journalist needs to pursue.  I like working with other people to develop the best interest in both the topic of the program and my book.
I have also worked as an editor, so I can catch a lot of my own mistakes, but my wife, Ellen, is my editor par excellence.  Together, we make an excellent indie team.  I see many indie writers who don't take this extra step to achieve grammatical excellence, and it shows.  I've even noticed that Cormac McCarthy, a guy I love, has a lot of grammatical problems, but who's going to argue with him?  He tells such a damned good story!
I still believe in the "Amazon model" of allowing the public to judge the excellence of the story, however, and one must maintain a professional image on the page.  I love to do this.
4.  Others see me as a creative and hard worker who, as a professor, has high standards.  This is something that is being lost (editorial opinion) in community colleges today because of a lot of factors.  I am respected for my quality standards by students who understand what they need to transfer to university.
What's your weakest character trait?
1.  Sometimes I expect too much of my reader and others.  I must understand and empathize more with the reader and be a good guide.  I think I've overcome this weakness, especially with my latest mystery writing endeavor.
2.  Competitors sell themselves better than I do.  This is the main reason I hired a Publicity expert.  Once I learn what to do, however, I think I can perform well enough to compete.
3.  I am working on it.  Using the technology in interesting ways to increase traffic to my site and to market my writer "image" better is my goal right now.
4.  I am so dedicated that others often see me as too much of a loner.  I do a lot of research in my work and even in my fiction, and others don't respect that if they have a more "seat of the pants" approach to writing.

Genre – Historical Steampunk Mystery
Rating – PG13
Connect with Jim Musgrave on Facebook & Twitter
For Authors
For any author WHO does not like my review, contact me NOT the tour company. If your book has errors, yes I will point them out. If you classify your book in one genre and it belongs in another, yes I will point that out. If you cannot handle the negative feedback, then DON'T publish a book!
All views and opinions expressed are solely my own and do not express the views or opinions of my clients or the tour companies I work with.
Linky
Grab My Button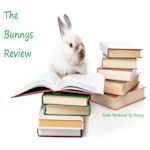 <div align="center"><a href="http://bunnysreview.com/" title="BunniesReview"><img src="http://i1266.photobucket.com/albums/jj523/kybunnies/button2_zps6c04f6e2.jpg" alt="BunniesReview" style="border:none;" /></a></div>