Cover Reveal: Locked by Eva Morgan @evamorganwrites
Seventeen-year-old Irene Adler is the smartest student at Aspen High and everyone knows it.
Until Sherlock Holmes moves in next door.
He draws girls in with his British accent and sharp-cheekboned looks, and scares them off with his sharper tongue. Only Irene's unintimidated—until Sherlock's boredom leads him to unravel Irene's secret career of helping her fellow students get dirt on their exes and cheat on tests, for a fee.
Sherlock has the same amount of weak points as he has friends—zero—and when Irene can't beat him, she joins him in investigating a real crime that rocks their school.
As enemies, they understand each other.
As partners, they're the only ones who can find the killer.
As something more, they just might be unstoppable.
Title: LOCKED
Release Date: February 3rd, 2014
Genre: YA Contemporary Romance
Add to Goodreads link: https://www.goodreads.com/book/show/18939232-locked
Author: Eva Morgan
Author Twitter: https://twitter.com/evamorganwrites
Website: http://evamorganwrites.blogspot.com/
For Authors
For any author WHO does not like my review, contact me NOT the tour company. If your book has errors, yes I will point them out. If you classify your book in one genre and it belongs in another, yes I will point that out. If you cannot handle the negative feedback, then DON'T publish a book!
All views and opinions expressed are solely my own and do not express the views or opinions of my clients or the tour companies I work with.
Linky
Grab My Button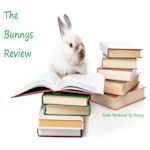 <div align="center"><a href="http://bunnysreview.com/" title="BunniesReview"><img src="http://i1266.photobucket.com/albums/jj523/kybunnies/button2_zps6c04f6e2.jpg" alt="BunniesReview" style="border:none;" /></a></div>