Terri-Lynne Smiles – How to Make Your Characters Believable @TLSmiles #Foreseen
How to Make Your Characters Believable
Reviews have praised the believability of the characters in my debut novel, Foreseen. For me, even side characters need to be complete people. So how do I do it? Here are a few tips:
· Make sure your person is realistic in construction. Specifically, the protagonist cannot be perfect and must struggle with her flaws. If she's just completely awesome, she's also uninteresting.
· Write a back story for every character you create. Who are their parents? Where did they grow up? What traumas have they endured? That information should not only lead them to being part of your story, but also create a full life story that will shape the characters' words and deeds beyond plot necessity.
· If your characters' dialog comes off as stilted, you may be telling the reader what you want them to know rather than showing them. People generally don't think or say things like, "Oh, this kitten is giving me the love and affection I so desperately crave." Set up the scene so that the reader understands without it being said. Have her notice a mother and child holding hands at one point, the silence of her flat at another, and, at yet another, the empty ring-finger on her left hand. Have these elements happen before she ever encounters the cat, which she then clutches to her to, getting lost in its warmth and gentle purring. Your point is made without ever being said.
· Another cause of dialog misfire is writing exactly what people would say. If it sounds right when you read it out aloud, yet readers are stumbling on it, find an attorney or go to your local courthouse and ask to read a few deposition or trial transcripts. These verbatim transcriptions of a witness's response to questions will show you that many of the answers don't make sense or could have multiple meanings, even though it would have been clear to the listeners. Study these with an eye toward what information is necessary for the meaning to be clear – that's what's missing in your writing.
· For help with the non-verbal communication that will make your characters more than cardboard cut-outs, go to an indoor playground at a mall. Watch the expressions and body movements of parents who are far enough away that you can't hear their words. You will see how the feelings come through without words – annoyance, pride, fear, happiness. Think about how their bodies are sending these messages and how you would describe them in words.
These are a few of my tips for the most common problems I've worked on with new writers. I hope you find them useful. Also remember to READ. Nothing is better than seeing how someone else handles the same issues.
Happy writing!
Terri-Lynne Smiles' is the author of the debut novel Foreseen, book 1 of the Rothston series. The first two books of the series are now available through most online retailers.
Buy Now @ Amazon
Genre – Science, Fantasy, Thriller
Rating – PG-13
More details about the author and the book
Connect with Terri-Lynne Smiles on Facebook & Twitter
For Authors
For any author WHO does not like my review, contact me NOT the tour company. If your book has errors, yes I will point them out. If you classify your book in one genre and it belongs in another, yes I will point that out. If you cannot handle the negative feedback, then DON'T publish a book!
All views and opinions expressed are solely my own and do not express the views or opinions of my clients or the tour companies I work with.
Linky
Grab My Button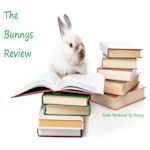 <div align="center"><a href="http://bunnysreview.com/" title="BunniesReview"><img src="http://i1266.photobucket.com/albums/jj523/kybunnies/button2_zps6c04f6e2.jpg" alt="BunniesReview" style="border:none;" /></a></div>