When Harry Met Molly @KieranKrame
Now a USA Today Bestselling Book!
He's always been a player.
Dashing Lord Harry Traemore is perfectly content to live out his days in the pursuit of pleasure. But when he's named by the Prince Regent as one of society's "Impossible Bachelors," Harry is drafted into a ribald romantic wager. The rules of engagement are scandalously simple: The bachelor whose mistress wins the title of "Most Delectable Companion" gets to remain unmarried. Harry is utterly unconcerned about his status…until his latest lightskirt abandons him.
Who will win this game of love?
Enter Lady Molly Fairbanks. Harry's childhood friend—actually, "foe" is more like it—is the most unlikely companion of all. She's attractive but hot-headed, and in no mood for games. Besides, what could the self-indulgent Harry possibly know about what makes a woman delectable? It's time for Molly to teach him a lesson once and for all…but will it lead to "happily ever after?"
USA Today bestselling author and double Rita-nominee Kieran Kramer grew up on Johns Island, a rural sea island near Charleston, SC, and is the author of the funny Regency-set historical series called The Impossible Bachelors, published by St. Martin's Press. Her new Regency historical romance series, The House of Brady, follows the adult romantic lives of six siblings from a blended family. LOVING LADY MARCIA, the first book in the series, out in August 2012, was a Library Journal Book Expo 2012 Editors' Pick. To keep up with Kieran's book news, find her on Facebook, her website, and Twitter. She also has a free app on the iPhone and Droid. Search your app store under "Kieran Kramer."
Connect with Kieran
Website | Facebook | Twitter | Newsletter
For Authors
For any author WHO does not like my review, contact me NOT the tour company. If your book has errors, yes I will point them out. If you classify your book in one genre and it belongs in another, yes I will point that out. If you cannot handle the negative feedback, then DON'T publish a book!
All views and opinions expressed are solely my own and do not express the views or opinions of my clients or the tour companies I work with.
Linky
Grab My Button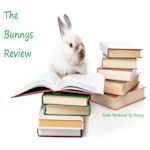 <div align="center"><a href="http://bunnysreview.com/" title="BunniesReview"><img src="http://i1266.photobucket.com/albums/jj523/kybunnies/button2_zps6c04f6e2.jpg" alt="BunniesReview" style="border:none;" /></a></div>